In the effects pedal market, high quality matters across the board – and Flattley's Centurion is boasting stunning looks and a boutique build that match its tonal qualities.
All Flattley pedals are handmade by the the family-run UK business based in Gloucester; from the sound design to the bespoke multi-stage finish that will make the Centurion stand out on any pedalboard.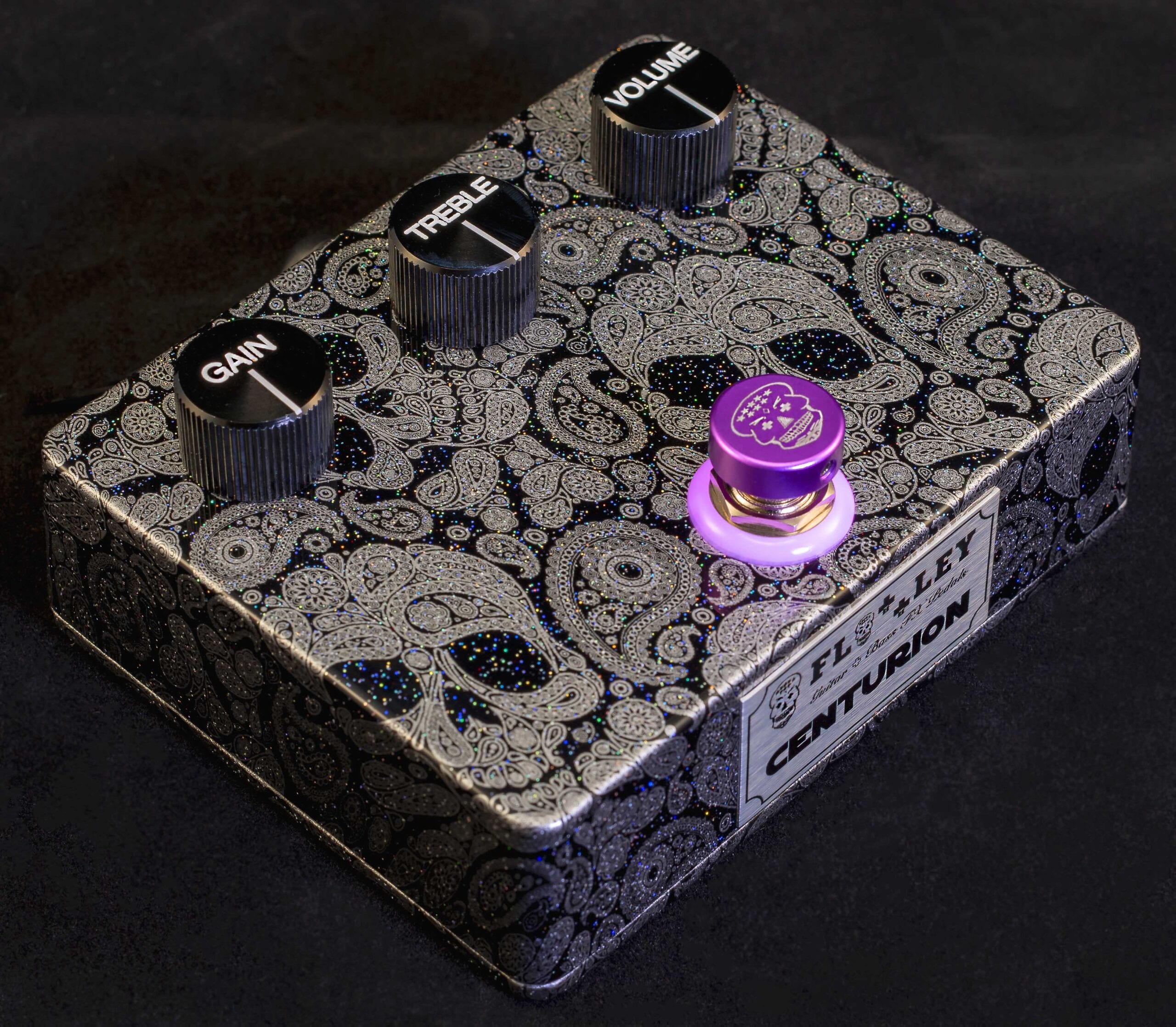 The Centurion boasts transparency and clarity as core features of its tonal character; great for cutting through a band mix for lead work and offering great response for cleaning up with your guitar's volume controls.
Its qualities shine as a boost with overdriven amps or gain stacking with other overdrive pedals, without losing vital note articulation for chord voicing and solos.
Flattley considers players' needs in every facet of pedal designs; from the foot topper switches that offer players better real estate for foot activation, to the signature halo ring lights that defuse the light and allow players to focus on effect switching quickly while playing.
Like all its pedal designs, the Flattley Centurion is hand finished and the design here is the result of a specialised paint process including metallic flake and hydro dipped graphics that are finished in four individual coats of lacquer. This is then wet sanded and hand polished to meet the Flattley paint shop's high standards.
While each pedal is handmade by Paul Flattley, all the artwork is based on original designs by his daughter, Phoebe Flattley. The family business controls every step of production to ensure the same high standards of quality and care for each pedal it creates.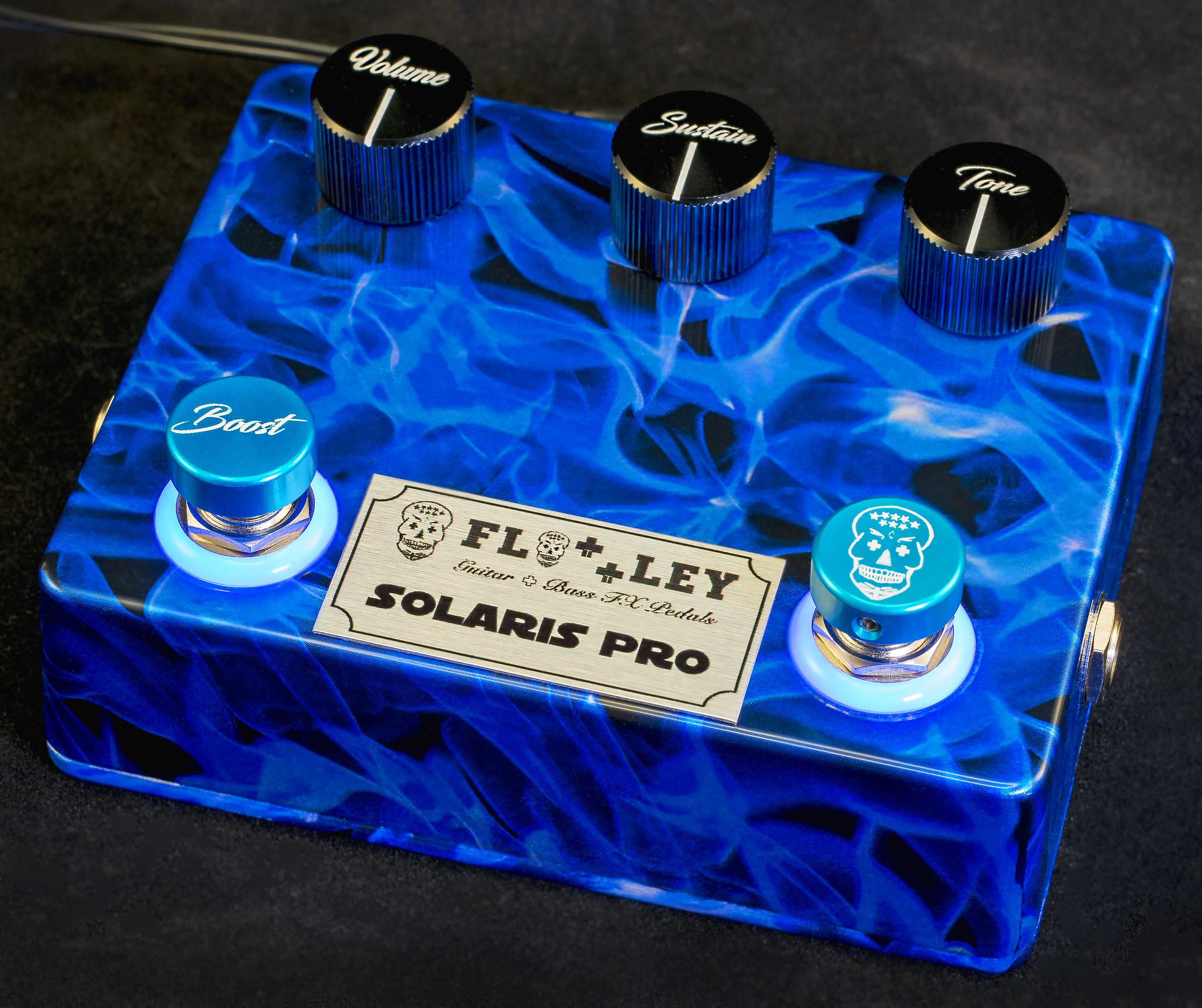 As well as the Centurion, Flattley offers a broad range of effects and finish options for guitar and bass players.
Its boutique guitar effects include the Solaris Pro Fuzz with boost, Revstar Digital Reverb, The Phoenix Stereo Analogue Flanger, Revolution Dynamic Overdrive, Violet Tremolo and two different wah models.
The Flattley bass effects series includes the Chief Overdrive / Boost, Nirvana Analogue Delay, Poison Ivy Fuzz, Filtron Envelope Filter, Star Fazer Phaser and Wah Type I and II pedals.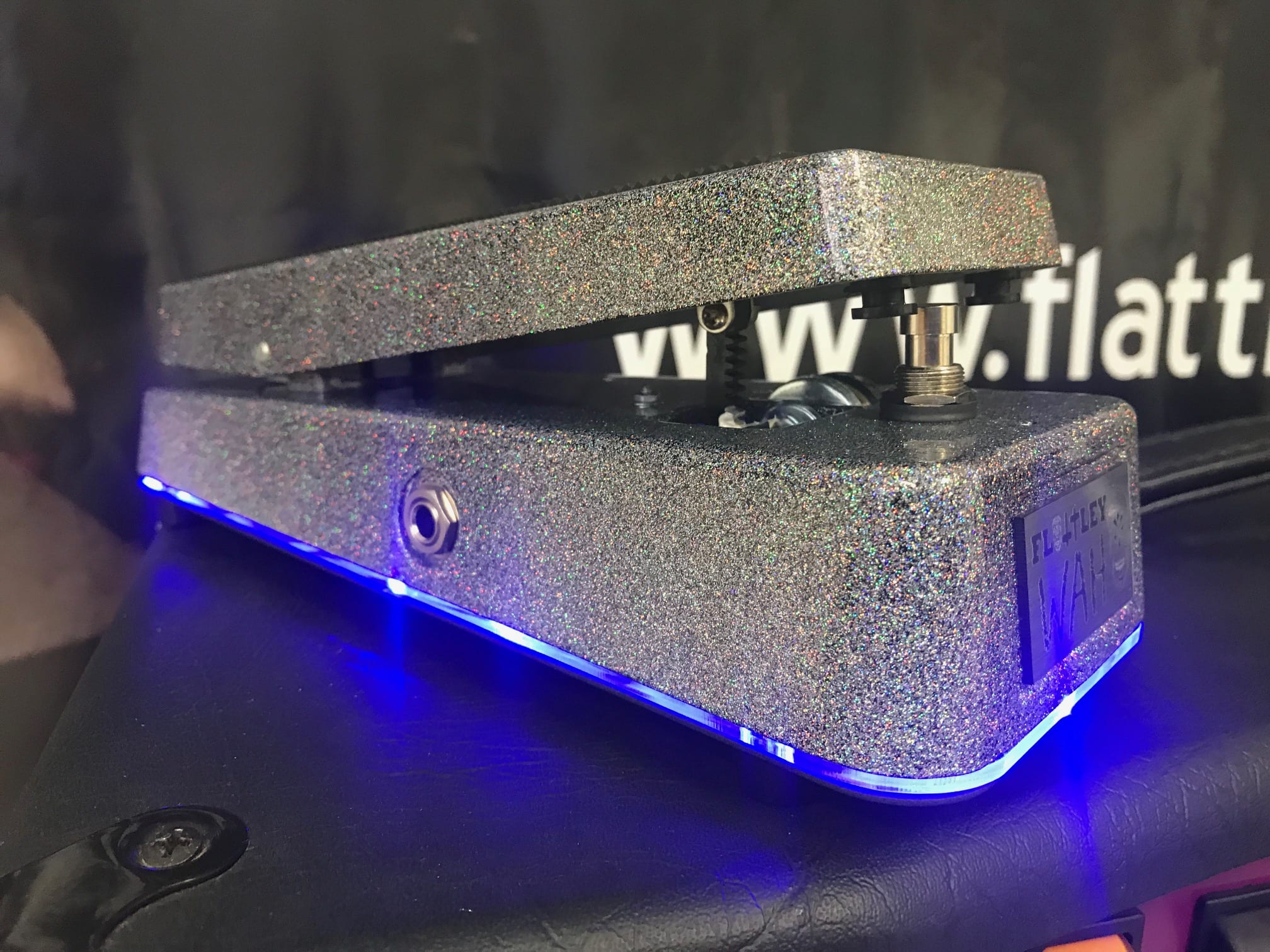 The Flattley Type I and II wah pedals include a wide range of finish options for players to choose from, including Paisley, Sugar Skulls and Chrome Flake designs.